Whatever the size of your business, it makes sense to look after your biggest asset – your employees. A fit and healthy workforce is key to an organisation's performance, and each year millions of working days are lost to stress-related illnesses.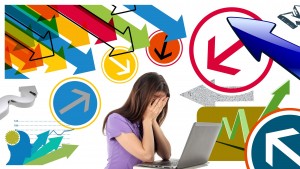 Work-related stress, depression or anxiety is defined as a harmful reaction people have to the pressures and demands placed on them at work.  In 2014/15 stress accounted for 35% of all work related ill health cases and 43% of all working days lost due to ill health. The total number of working days lost due to this condition in 2014/15 was 9.9 million days. This equated to an average of 23 days lost per case. (Statistics taken from the Health and Safety Executive)
Effects of stress in the workplace
Low morale

Tiredness and irritability

Reduced physical performance

Lowered immune system,  leading to the development of more physical illnesses

Reduced creativity and productivity
Some countries overseas, notably Denmark, have been addressing this problem for a number of years. Their occupational health services have been working closely with employers to provide a flexible approach to the reduction of stress and work related illness. As part of this initiative, some firms now involve complementary therapists in the maintenance of well-being amongst their work-force. Reflexology has proved very popular in this field, and reflexologists are increasingly employed by companies in Denmark, with impressive results.
How can reflexology work for your company?
Reduced sickness and absenteeism, increased productivity and financial benefits for the company are the visible results. Less obvious, perhaps, are the positive effects on morale amongst employees who feel they are being treated with respect and a caring attitude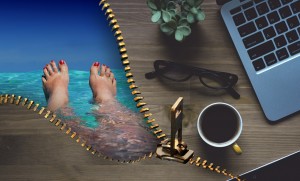 Because reflexology is non-invasive, treatments can be carried out in-house.  The practitioner brings a special chair for the client to sit in so the Employer does not need to provide any special equipment. Ideally I like to carry out 30min sessions for each staff member which means a full day would involve 6 – 8 people or 3 – 4 during a single morning or afternoon.
Charge for employee wellbeing services are £40 per hour.
Each company chooses its own level of involvement. In some businesses, each employee is fully responsible for the cost of their own treatments while other companies choose to subsidise the treatments for their staff. Whatever works for you.
If your business is interested in providing a reflexology service for its staff, I will be happy to offer a free consultation to discuss your organisation's needs.
Treatment Programmes
You can choose to have these treatments provided as an ongoing service (for example: weekly, fortnightly or monthly); or as a one-off event such as a reward for hitting performance targets, for staff motivation or a team building event.
Employees on Long Term Sick Leave
Where any business has an employee or employees who are on long term sick leave with issues brought on by or exacerbated by stress, depression or anxiety  a course of treatment can be given to those employees in their own homes, to aid their recovery and speed their return to work.